The Storage Acquisition Group (TSAG)
specializes in purchasing storage facilities and portfolios nationwide. Uniquely, we allow owners to sell direct without having to list their facility. With our 4-tiered approach, Market Analysis, Acquisitions, Underwriting, & Closing Support, The Storage Acquisition Group is able to help owners navigate a simple sales process while netting the highest possible profit.
With advisors located throughout the United States, this team of commercial real estate professionals is focused on connecting self-storage facility owners with a well-funded buyer. They are able to accomplish this with no listing, no fees, and no commission. Additional information can be found by clicking on the logo, visiting www.thestorageacquisitiongroup.com, or emailing [email protected].
Frederick C. Paris
Fred Paris works with one of the largest private owners of self storage in the Country; helping to locate potential off market buying opportunities and helping the client consummate acquisition deals benefiting both sides of the transaction. He also deals with commercial property owners to market their buildings and land as well as business people looking for commercial property. Prior to joining Mid-Atlantic Commercial, Fred spent 25 years in economic development at the local, regional and state levels. Most recently, he was Vice President of Marketing for the Peninsula Alliance for Economic Development. During his tenure with the Alliance, he helped create 2,500 new jobs and $250 Million in new investment by companies such as Symantec Corporation, Nextel Communications, and the John Deere Vehicle Group.
Monty Spencer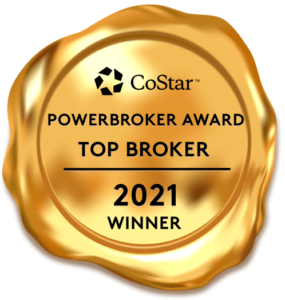 With over 20 years in commercial real estate, Monty Spencer shares his extensive experience in the sale and marketing of income-producing assets to Mid-Atlantic Commercial (MAC). Monty's comprehensive background with income properties offers excellent opportunities for clients with 1031 exchange needs. His experience enables him to provide land clients with site identification and acquisition, rezoning, and plan approval. Monty and Mid-Atlantic Commercial offer all clients the benefit of a professional image within the local business community and local governments. Monty leads the self-storage division of MAC as the President and CEO of The Storage Acquisition Group. Monty has thorough expertise in land acquisition, including retail, multi-family, industrial, single-family, and self-storage development sites. As the winner of over 30 combined awards, Monty has been recognized by CoStar® as a Power Broker and the Commercial Real Estate Council for Deal of the Year and Platinum Broker of the Year. Monty represents numerous national and regional tenant/users across the nation.