The Retail Team
The Retail Specialty Team provides the complete spectrum of retail services including national chain site location services, single tenant net leased retail investment services and handles the retail property for sale and leasing of retail properties throughout Hampton, Newport News, Norfolk VA and surrounding region. The Retail Team understands the importance of your brand, whether it is a storefront or a shopping center, and the positioning of your brand in the retail marketplace. Whether you are a retailer, a landlord or an investor our team can provide unmatched expertise, market research and market knowledge to guide your decisions to deliver successful outcomes for your brand.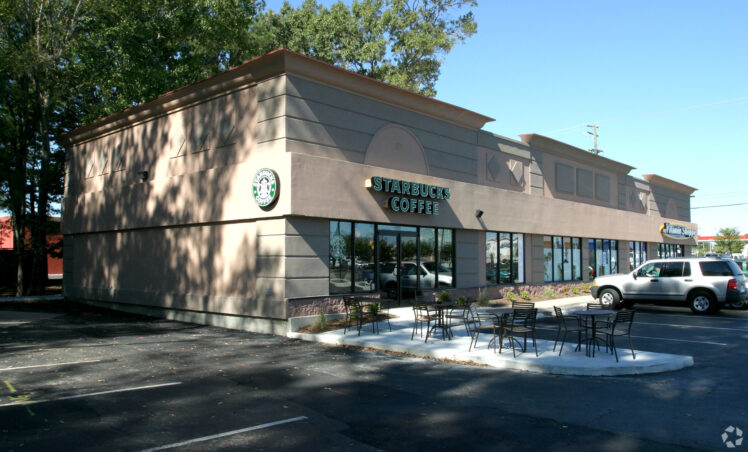 Robert Duckett
Robert Duckett specializes in helping our clients sell and acquire single tenant, triple net lease, retail properties across the Hampton Roads area. These listings include such properties as drug stores, gas/convenience stores, auto parts stores, fast food restaurants, and dollar stores. As the former Director of Public Affairs for the Peninsula Housing & Builders Association, Robert acquired significant expertise in local land use policies, regulatory affairs and zoning issues. A native of York County, Robert remains active in the community by currently serving on the Board of Directors for the York County Boys & Girls Club.
Frank M. Galleher, III
Frank M. Galleher, III has been in the Commercial Real Estate industry for the past 38 years and specializes in Retail Brokerage. He has worked for two REITs and represented Landlords and Owners in Virginia, North and South Carolina. His main concentration is Retail Representation. Frank has represented various Retailers throughout Virginia, Maryland, West Virginia and North Carolina and is currently the Central Virginia Representative for Jersey Mike's Subs, the Southern Virginia Representative for Sketchers and the Virginia Representative for Tractor Supply (Primax Properties LLC). He has a member of the International Council of Shopping Centers since 1989, and is a past Retail Co-Chairman of the Southern Virginia ICSC Committee.