The Mid-Atlantic Commercial Brokerage Team
The Mid-Atlantic Commercial Brokerage Team provides clients with the full range of services to sell, buy or lease their general commercial properties in Hampton, Newport News, Norfolk VA and throughout the Hampton Roads region. Whether you are a tenant, landlord, property seller or property buyer our experienced team has the knowledge, market research and regional coverage to bring your real estate goals to a successful conclusion.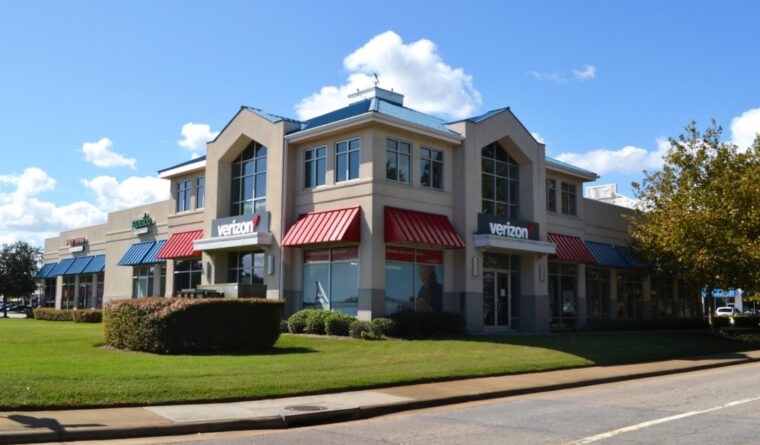 Shelia Byers
Real Estate Investment: Shelia Byers is Principal Broker/Owner of Sky Blue Homes LLC as well as an Associate Broker with Mid-Atlantic Commercial where I offer buyers, sellers and investors fresh methods, up-to-the-minute strategies and contemporary tactics designed to make the most of income-producing properties. I accomplish this by utilizing my expertise in real estate financial analysis, investment analysis and market analysis. I'm a Certified Commercial Investment Member (CCIM) Candidate and a licensed Real Estate Broker in the states of Virginia and North Carolina and welcome the opportunity to put my unique and proven background to work for you.
Chuck Collins
Chuck Collins has been involved in all of the various real estate phases including, building, development, commercial and residential for the past 45 years. Customer service is always paramount in Chuck's transactions. He looks forward to helping you put together just the right real estate project to meet your needs.
A.R. (Rick) Gregor, Jr.
A.R. (Rick) Gregor, Jr. is a long- time real estate broker and developer in Virginia and North Carolina. Specializing in land development, he has been involved in 80+ land developments including single family homes, condominiums, duplexes, office buildings and mixed- use projects. Recent brokerage deals include a large multi- family assemblage, offices, flex/ warehouse properties, multiple retail and office leases and numerous land deals. Please call Rick for any of your real estate needs.
Monica Grigsby
Monica is experienced with both residential and commercial properties. She has a background in the retail restaurant business and she speaks fluent Spanish.
Jonathan Guion, SIOR
Managing Broker, Jonathan Guion,  SIOR comes to Mid-Atlantic Commercial with over 30 years of real estate experience specializing in commercial investment properties and development. Jonathan is a member of the Society of Office and Industrial REALTORS (SIOR) where he has served as an officer and state chapter treasurer for over 12 years. Jonathan earned his MBA in Finance from Old Dominion University and has very strong personal and professional ties to the Hampton Roads community. Jonathan serves as a member of Old Dominion University's E. V. Williams Center for Real Estate Executive Advisory Board.
Terry Allan Johnson
Terry Johnson, RAM, has extensive real estate experience. An active participant in the industry since 1973, Terry has served as a commercial leasing agent, a property manager and a senior property manager. He has also been involved with commercial land sales and construction management. He twice served as chairman of the Peninsula Apartment Council, receiving national recognition from NAHB' s Multifamily Council for excellent programs during both terms. He has taught the Advanced RAM course in Peninsula for many years and holds the Assisted Housing Manager (AHM), Certified Occupancy Specialist (COS) and Certified Housing Management (CHM) certifications.
Frederick C. Paris
Fred Paris works with one of the largest private owners of self storage in the Country; helping to locate potential off market buying opportunities and helping the client consummate acquisition deals benefiting both sides of the transaction. He also deals with commercial property owners to market their buildings and land as well as business people looking for commercial property. Prior to joining Mid-Atlantic Commercial, Fred spent 25 years in economic development at the local, regional and state levels. Most recently, he was Vice President of Marketing for the Peninsula Alliance for Economic Development. During his tenure with the Alliance, he helped create 2,500 new jobs and $250 Million in new investment by companies such as Symantec Corporation, Nextel Communications, and the John Deere Vehicle Group.
Fred Sanford
Fred Sanford is widely known and respected in the commercial real estate community. His accomplishments and successful commercial transactions include all of Hampton Roads and beyond. From raw land to commercial buildings to golf courses and more , Fred's background and experience make him the ideal fit for your next commercial transaction.
Monty Spencer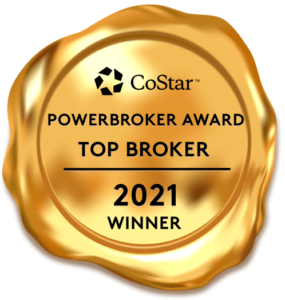 With over 20 years in commercial real estate, Monty Spencer shares his extensive experience in the sale and marketing of income-producing assets to Mid-Atlantic Commercial (MAC). Monty's comprehensive background with income properties offers excellent opportunities for clients with 1031 exchange needs. His experience enables him to provide land clients with site identification and acquisition, rezoning, and plan approval. Monty and Mid-Atlantic Commercial offer all clients the benefit of a professional image within the local business community and local governments. Monty leads the self-storage division of MAC as the President and CEO of The Storage Acquisition Group. Monty has thorough expertise in land acquisition, including retail, multi-family, industrial, single-family, and self-storage development sites. As the winner of over 30 combined awards, Monty has been recognized by CoStar® as a Power Broker and the Commercial Real Estate Council for Deal of the Year and Platinum Broker of the Year. Monty represents numerous national and regional tenant/users across the nation.
Buddy Spencer
One of the most successful real estate brokers and developers on the Peninsula, Buddy Spencer has experience in the development and construction of subdivisions, office buildings, shopping centers, and industrial buildings in Hampton, Newport News, York County and Poquoson. Among his many accomplishments are Tabb Lakes, Woods of Tabb, Skimino Landing Estates, Poquoson Shopping Center, and industrial buildings in Oyster Point of Newport News.
K. C. Spencer
K. C. Spencer is a lifelong resident of the Peninsula and a graduate of Christopher Newport University with more than 25 years of sales and marketing experience, including international experience in Asia and Latin America. K. C. is ready for a new challenge and brings his multifaceted experience to the Mid-Atlantic Commercial team.
Antonio Tedesco
Antonio Tedesco has a lengthy and diverse background in business, economic development, and Residential & Commercial Real Estate development. His career has spanned all facets of real estate — residential, commercial, lot acquisition and finance, including short sales and foreclosures. Antonio is fluent in both Italian & Spanish and frequently uses his language skills in cross-border transactions.
Katherine Woodruff
Katherine is a Hampton Roads native who comes to Mid-Atlantic with over ten years of experience in Commercial Real Estate. Her resume includes extensive experience in market research, site identification and land acquisition for single family developments as well as commercial retail sites, complex land assemblages, and assisting clients with re-zonings and plan approvals. She is licensed in both Georgia and Virginia.
John Worley
John Worley has been actively and successfully involved in local Real Estate for over 40 years. His resume includes extensive land acquisition, development and marketing both on a Local and Regional basis. Mr. Worley also specializes in the sale of improved or unimproved commercial locations.
What is My Commercial Building Worth?
When putting a valuation on a property for the purposes of selling it, there are several steps that should be taken to make sure the valuation is realistic in today's market. Property markets rise and fall based on a wide range of physical and economic factors.
Property valuations should be based on three factors including reproduction cost, the income approach and a market comparison. The reproduction cost includes determining what it would cost to reproduce the property in today's market and then depreciating that value based on age and condition. The income approach determines what the property would generate if leased and then a capitalization rate is applied to the net operating income to determine a valuation. The market approach compares the property to similar properties that were recently sold in the area and then adjusts those comparisons based on factors such as age and condition.
Ideally all three approaches are used and then weighted based on the quality of the information available. When listing a property for sale, you want to maximize the potential but not push the property out of a realistic range which will chase away potential buyers.
For more information on finding out the value of your property for consideration or selling or leasing, please contact us below: